Enjoy an evening in the lap of sheer luxury amid a design masterpiece. The Executive Club Floor offers a variety of special privileges to make your stay relaxing and luxurious.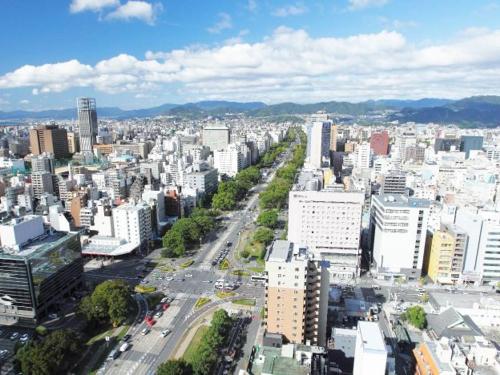 1. The view from the 20th and 21st floors 
Savor the incredible night view of Hiroshima from the top. King and Superior Twin guest rooms offer bathtubs featuring wide windows for a scenic soak.
2. Aromatic floor 
Every month, the le bois treatment salon on the 6th floor selects a different aroma to welcome our guests.
3. Compact stereo system
Enjoy your iPod, iPhone, or CD music through a high-quality stereo system, or feel free to listen to one of the hotels CD selections.
4. Drink vending machines and ice
There is a drink vending machine on the B1 floor. Please ask at the Front Desk for ice if needed.
5. Drip coffee machine 
Easily brew your own authentic drip coffee, for a sip of aromatic relaxation.
6. Morning newspaper 
For the perfect start to a perfect day, how about reading the morning paper with a fresh-brewed cup of coffee?
On lazy mornings you discover all those fascinating articles you usually overlook.
7. Bathrobe 
The natural ivory bathrobe is thick, fluffy, and absorbent. Wrap yourself in stylish softness for a special treat.
8. Humidifier and air cleaner 
Keep your room free of house dust and odors, while maintaining humidity at 60%: perfect for skin and throat!
9. Art books
The 1st floor lobby has an extensive collection of art books, in the back, and a selection is in your room, too, to enjoy at your leisure.